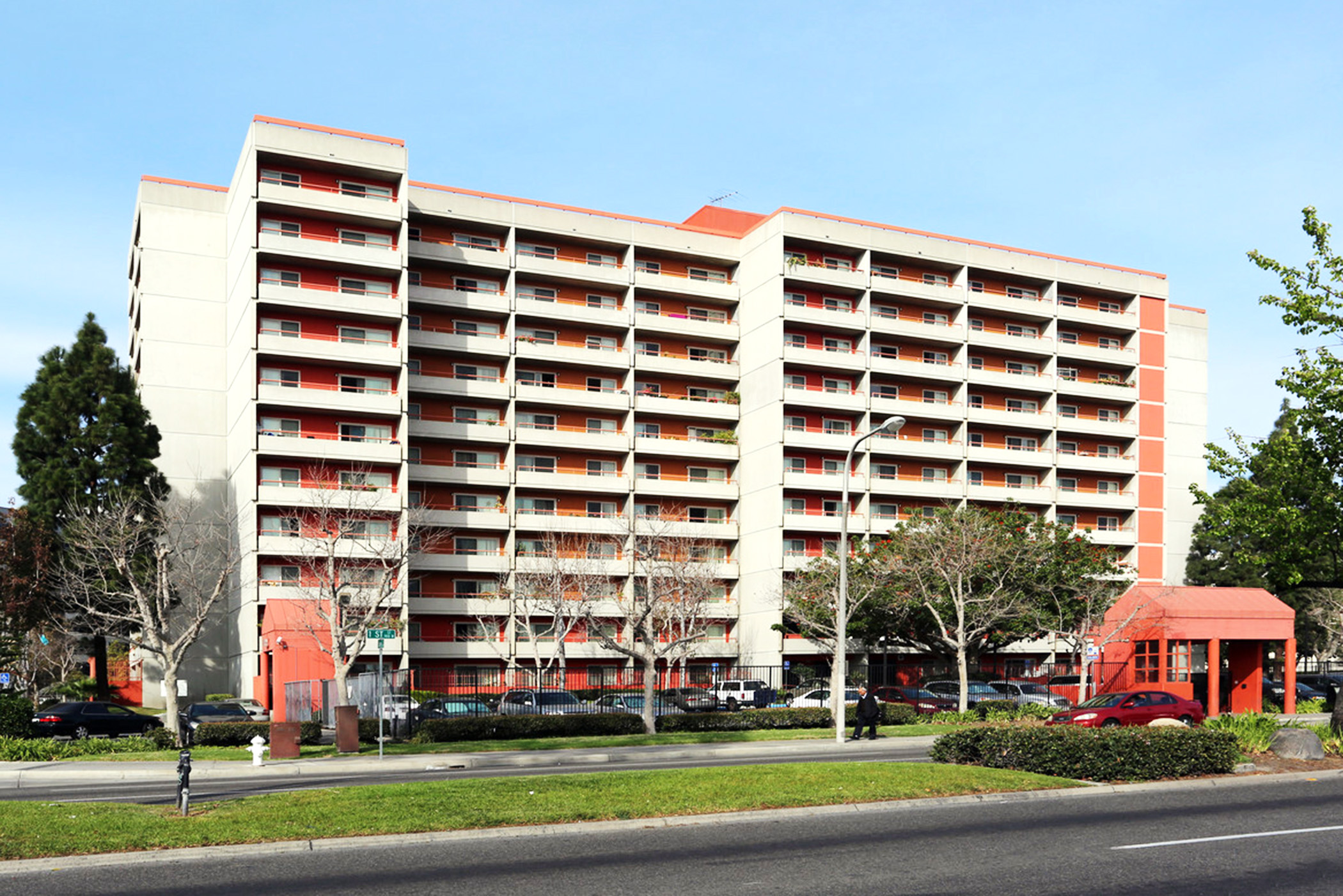 Flower Park Plaza
2020
TYPE: Affordable Housing for Seniors, Hi-Rise
CLIENT: CCH Senior Homes
SIZE: 199 units, studios and 1-BRs BUDGET: $3.2 million COLLABORATORS: Nous (Structural), REX (MEP)

RADAR is leading renovations and significant infrastructural updates to this 11-story hi-rise providing affordable housing for seniors and adults with disabilities, for CCH Senior Homes.

The original concrete hi-rise, designed in 1983 by Ogren, Juarez and Givas, is an excellent example of economic, efficient, and durable housing for low-income individuals. Improvements include upgrades to amenities areas including the ground floor community room and outdoor patio, as well as repairs to a lovely koi pond.