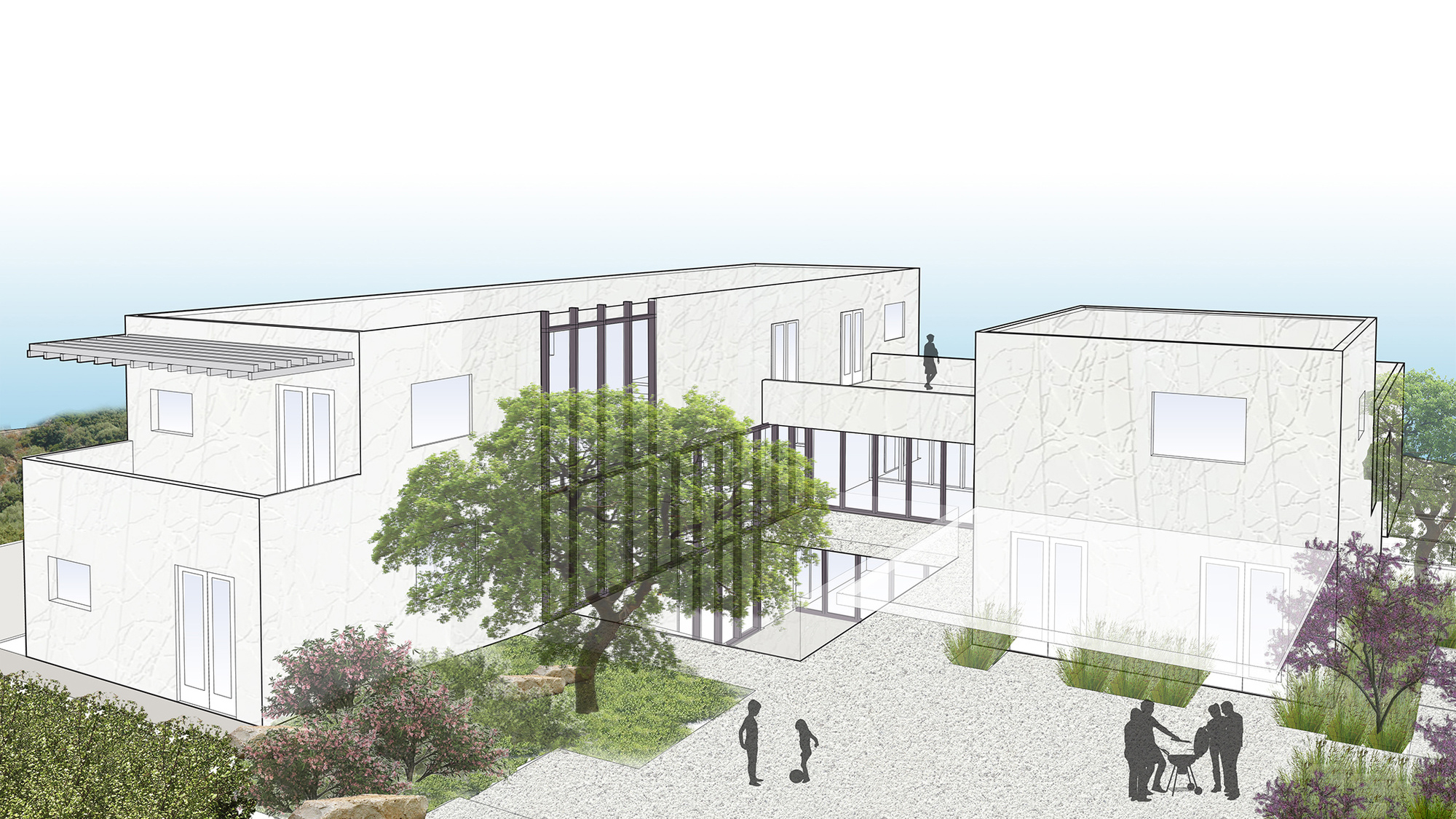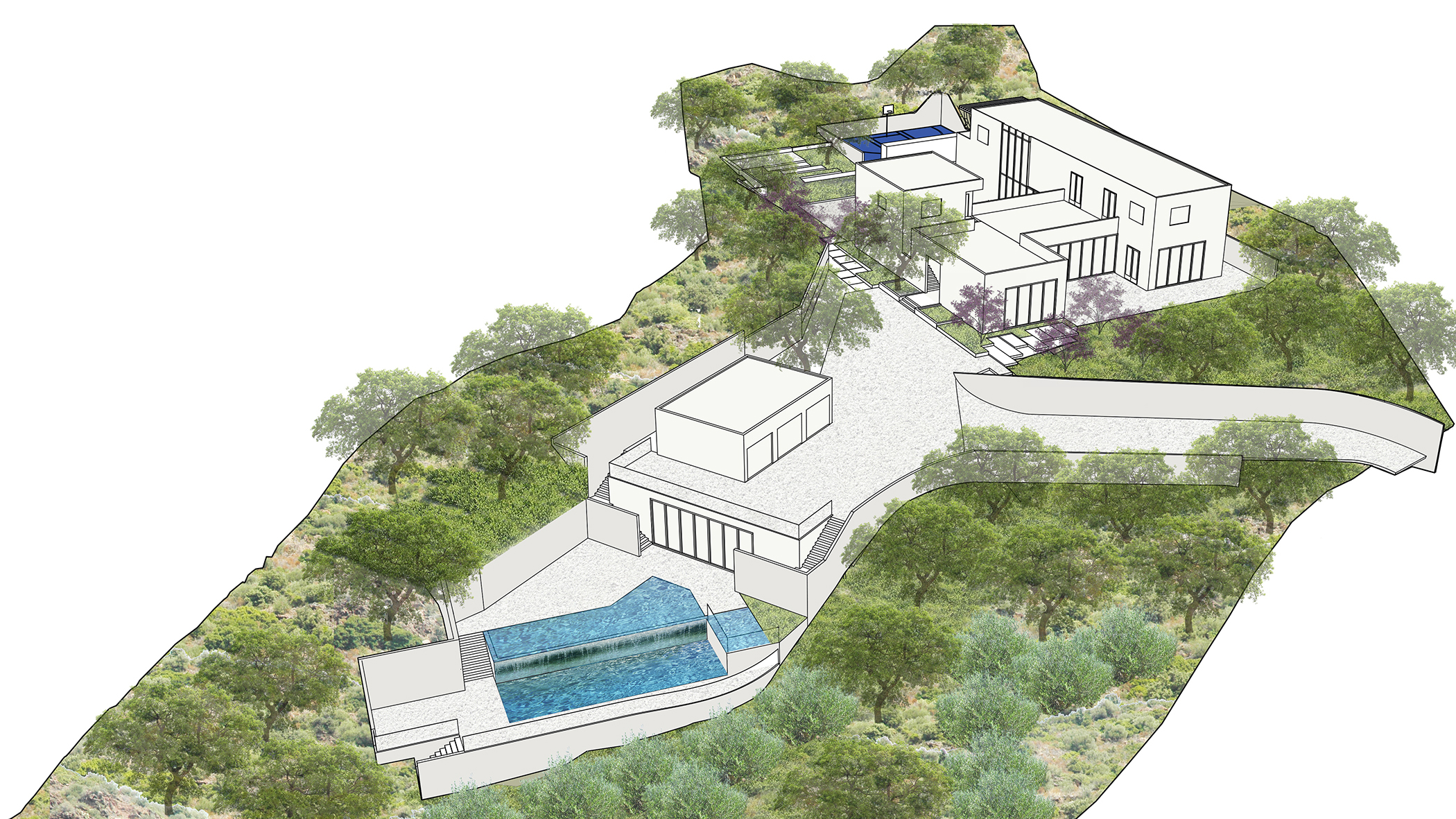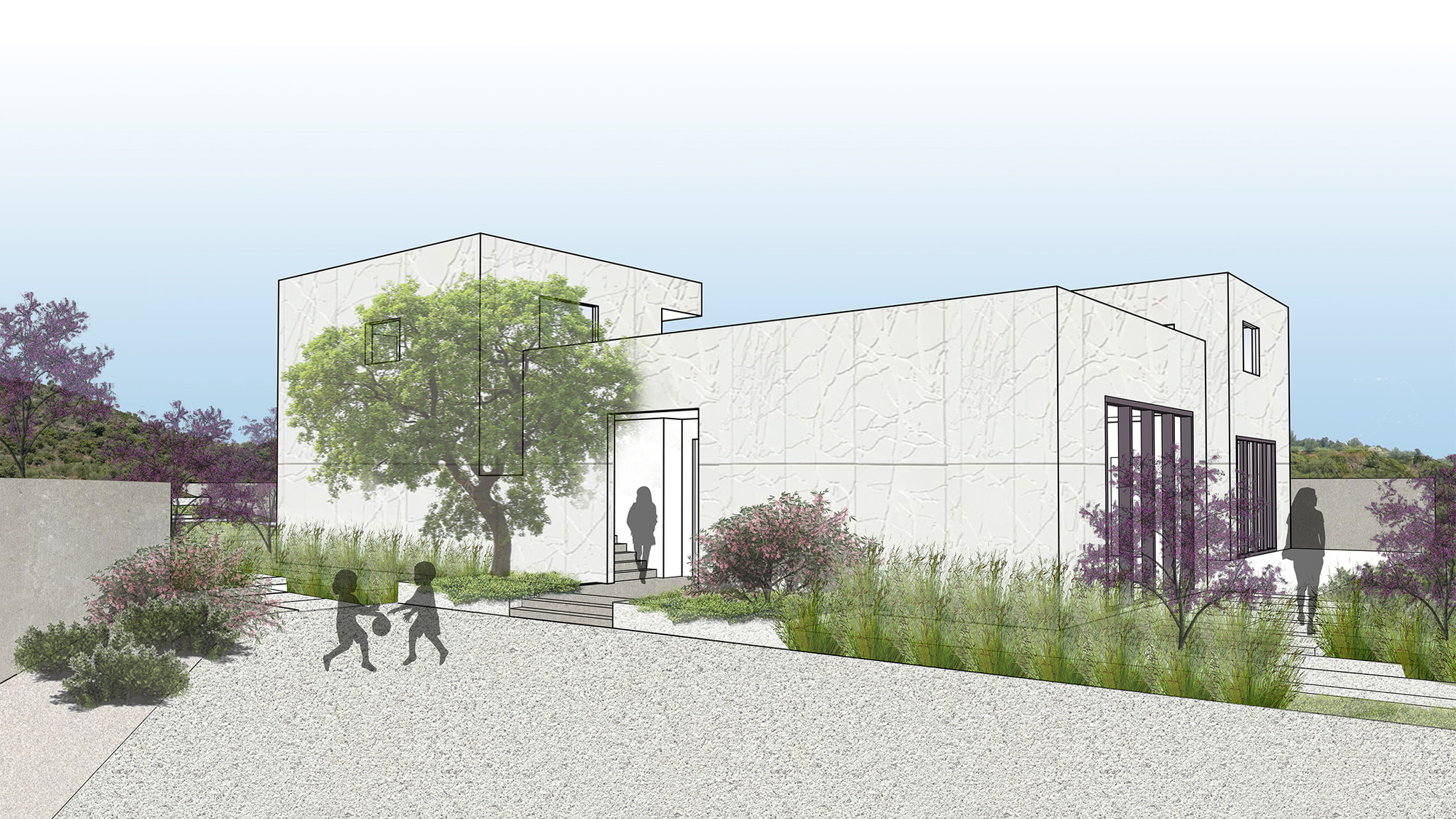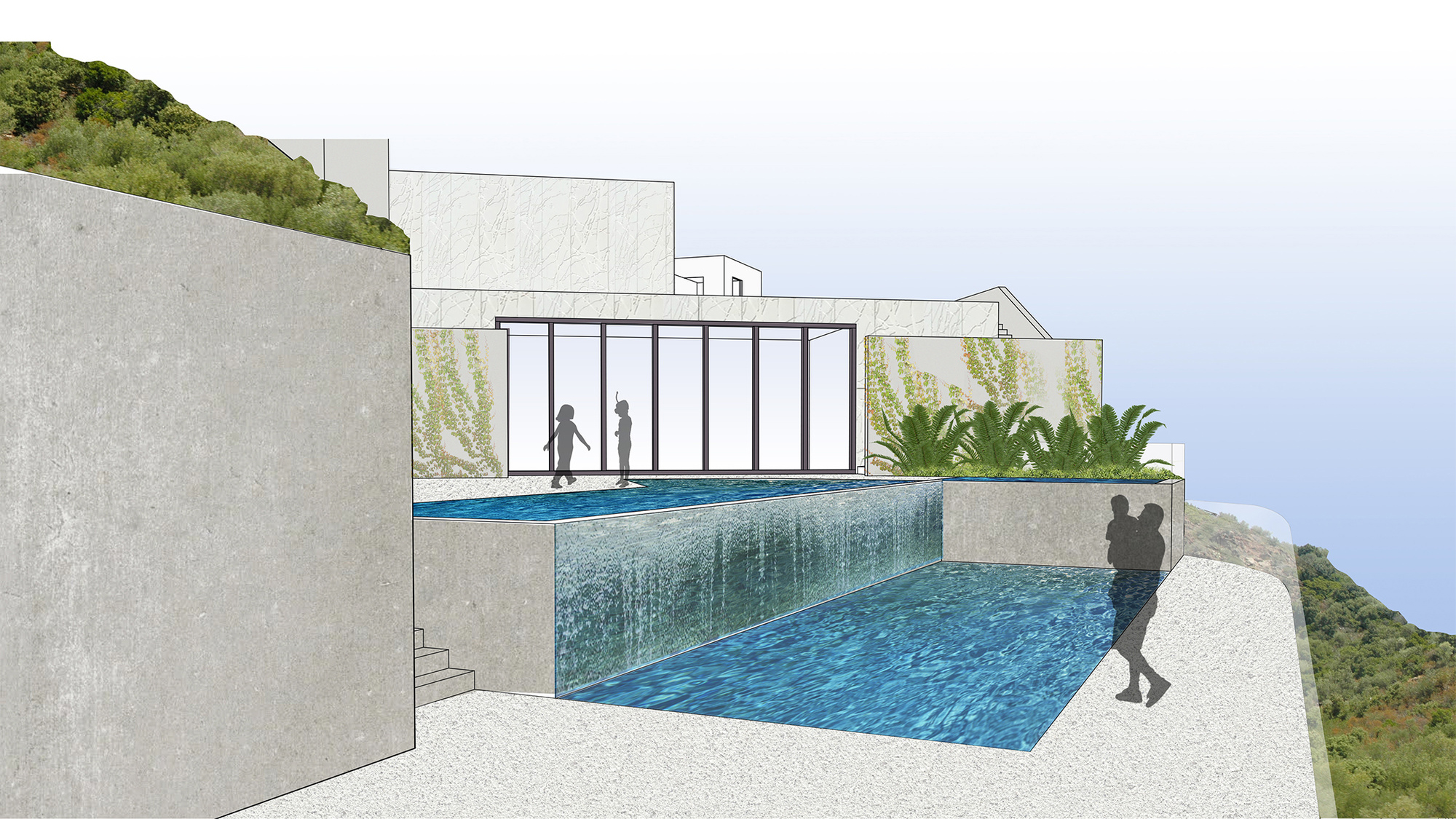 Hill House
TYPE: Residential
CLIENT: Roy USA
SIZE: 11,000 sqft
COLLABORATOR: SALT (Landscape)

The home designed intentionally for multiple generations is a sub-type that merits more attention and study. The owner of a beautiful north-facing hillside property in Los Angeles County is developing the lot with the goal of placing three generations under one roof. Generous views towards the nearby mountains and surrounding hills provide a spectacular but still cozy setting for the planned 11,000 sq ft contemporary courtyard home, to include dedicated gym and recreation amenities.

Landscape Design by

SALT Landscape Architects

would activate the house's edges and courtyards and engage it with the mountains behind.