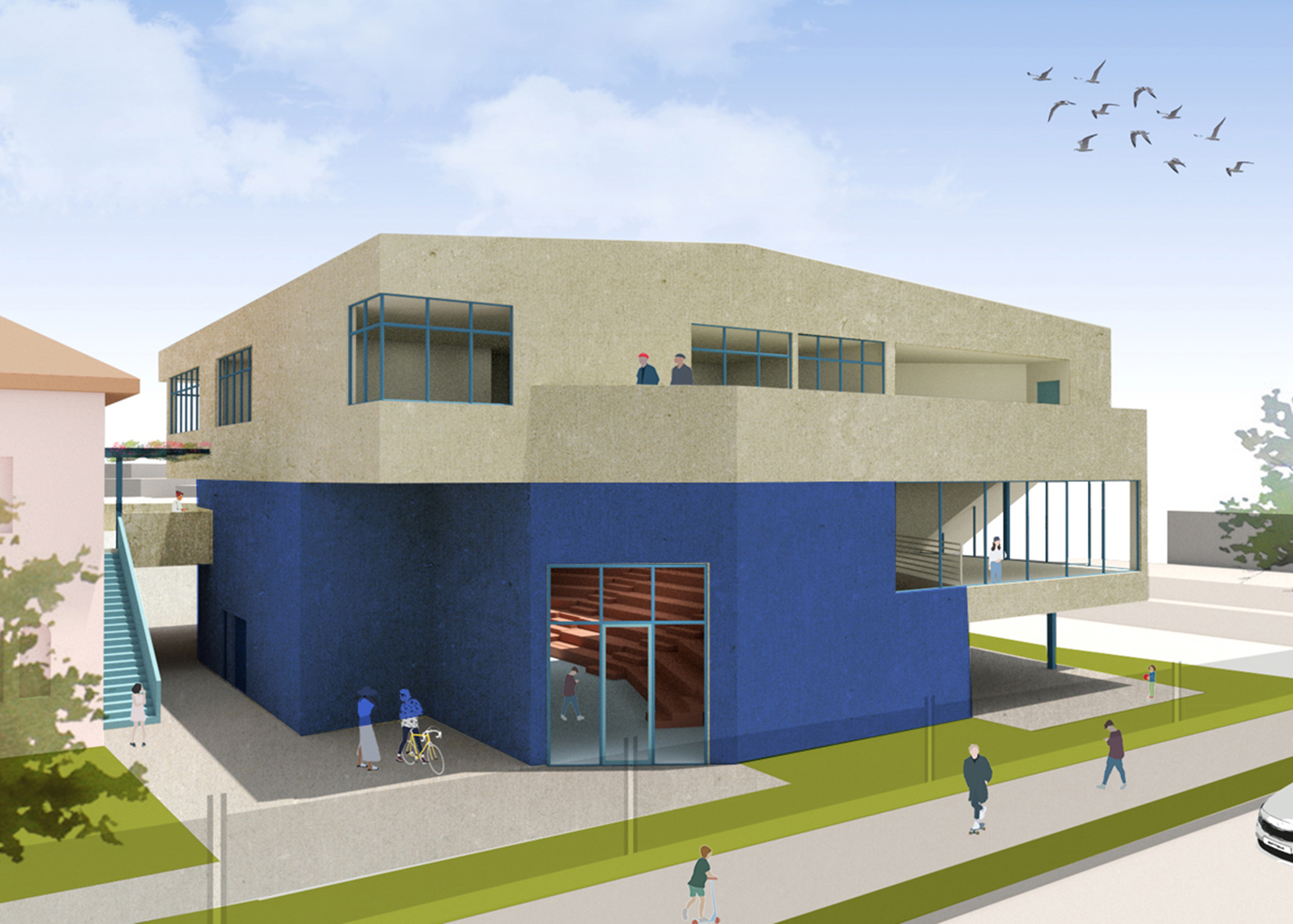 Los Angeles Leadership Academy School
2018
TYPE: Educational
CLIENT: 2670 Griffen Education CenterSIZE: 14,000 sqft
BUDGET: $6 million
COLLABORATORS: Nous (Structural), Risha (Civil), REX (MEP)

RADAR is designing a 14,000 sqft addition to an elementary and middle charter school academy in Lincoln Heights, Los Angeles. The charter school was founded nearly 10 years ago and occupies the historic Salvation Army Hospital and Dormitory buildings, built in 1927.

RADAR's building addition is anchored on the site's corner and will house a 350-seat auditorium and 6 new classrooms. The design utilizes cues from the historical landmark while providing much needed updated space for the growing school. Breezy walkways and shady open plazas on the ground floor connect the old and new portions of the school. Far from being a closed black box theater, the ground floor auditorium has a light well that extends in section through the classroom level to the roof. The visual connection creates a sense of community and encourages the space to be used in new, varied ways.