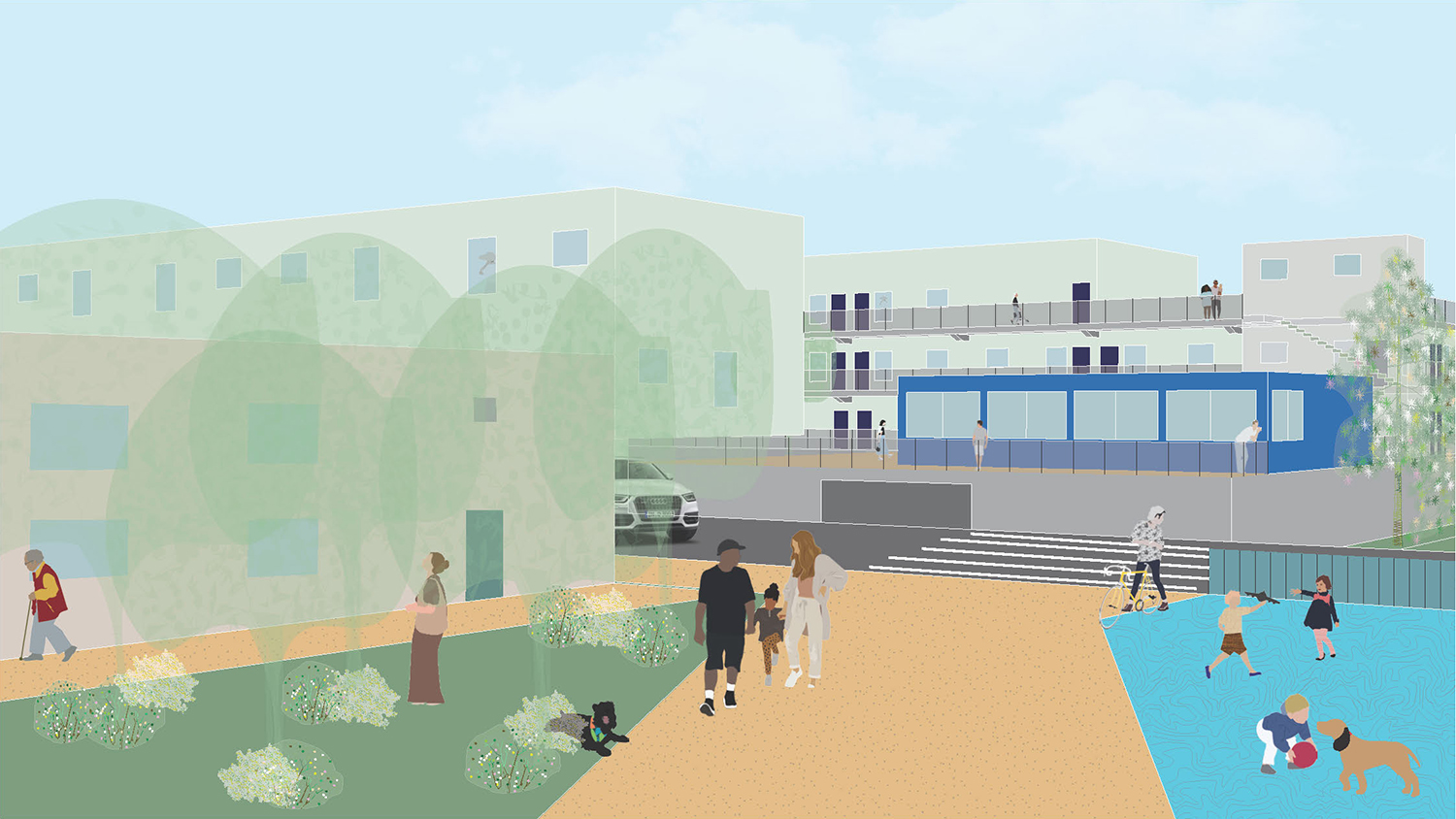 Monteria Village Housing Proposal
2021
TYPE: Multi-Family Residential
CLIENT: Housing Authority of
Santa Barbara
SIZE: Approx. 34,000 new sqft, 70 units

Minimizing displacement while adding density, RADAR'S proposal for Monteria Village is in response to an RFP issued by the Housing Authority of Santa Barbara.

The project by weaves together unique approaches to finance and construction sequencing to achieve the new density goals. The result is a complex of 70 new and renovated units of a range of types (studio, 1-BR, and 2-BR), in a location which is currently only 28. The site plan is organized around shared open space that optimizes vehicular paths, centralizes parking, and prioritizes safe, internal pedestrian circulation.