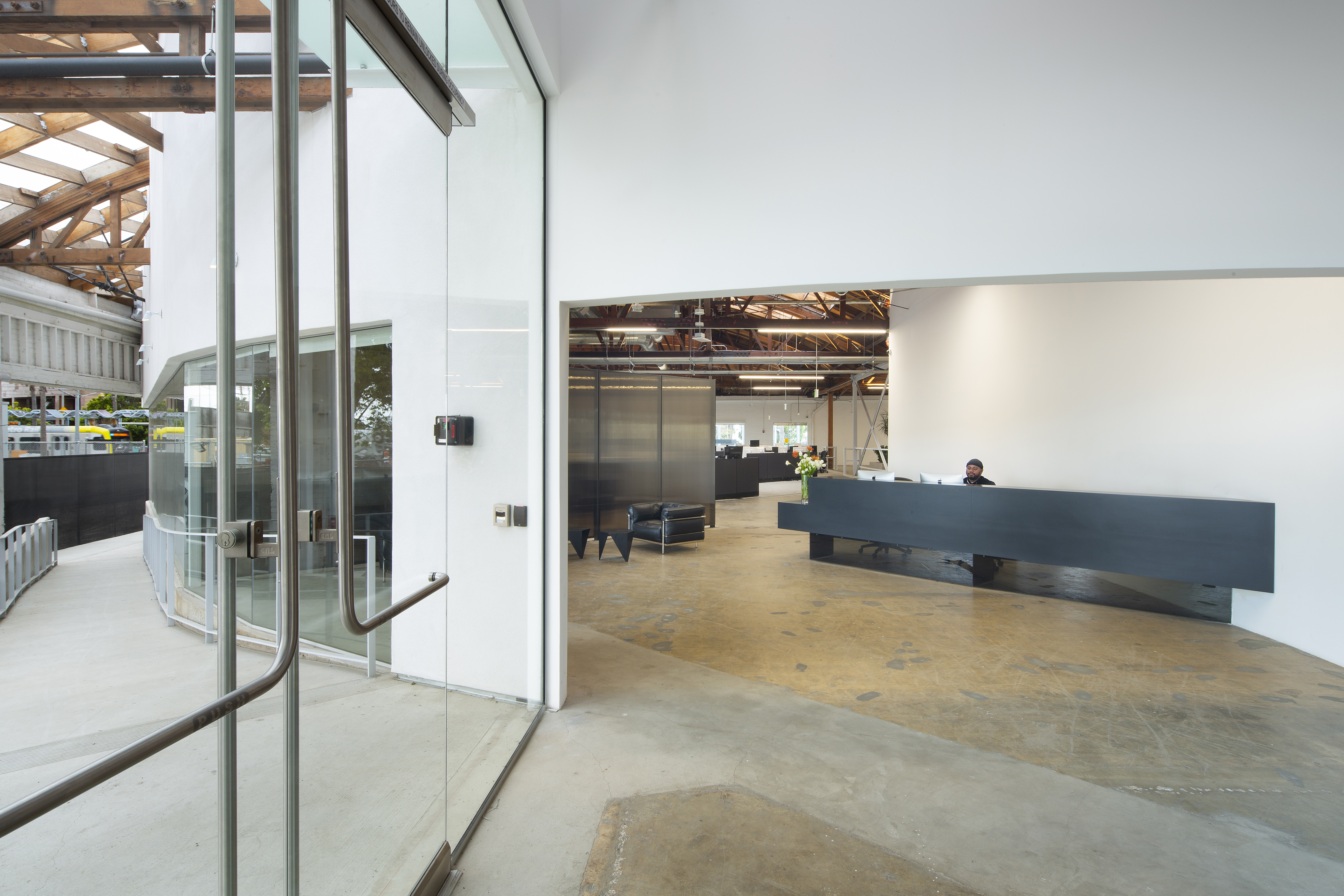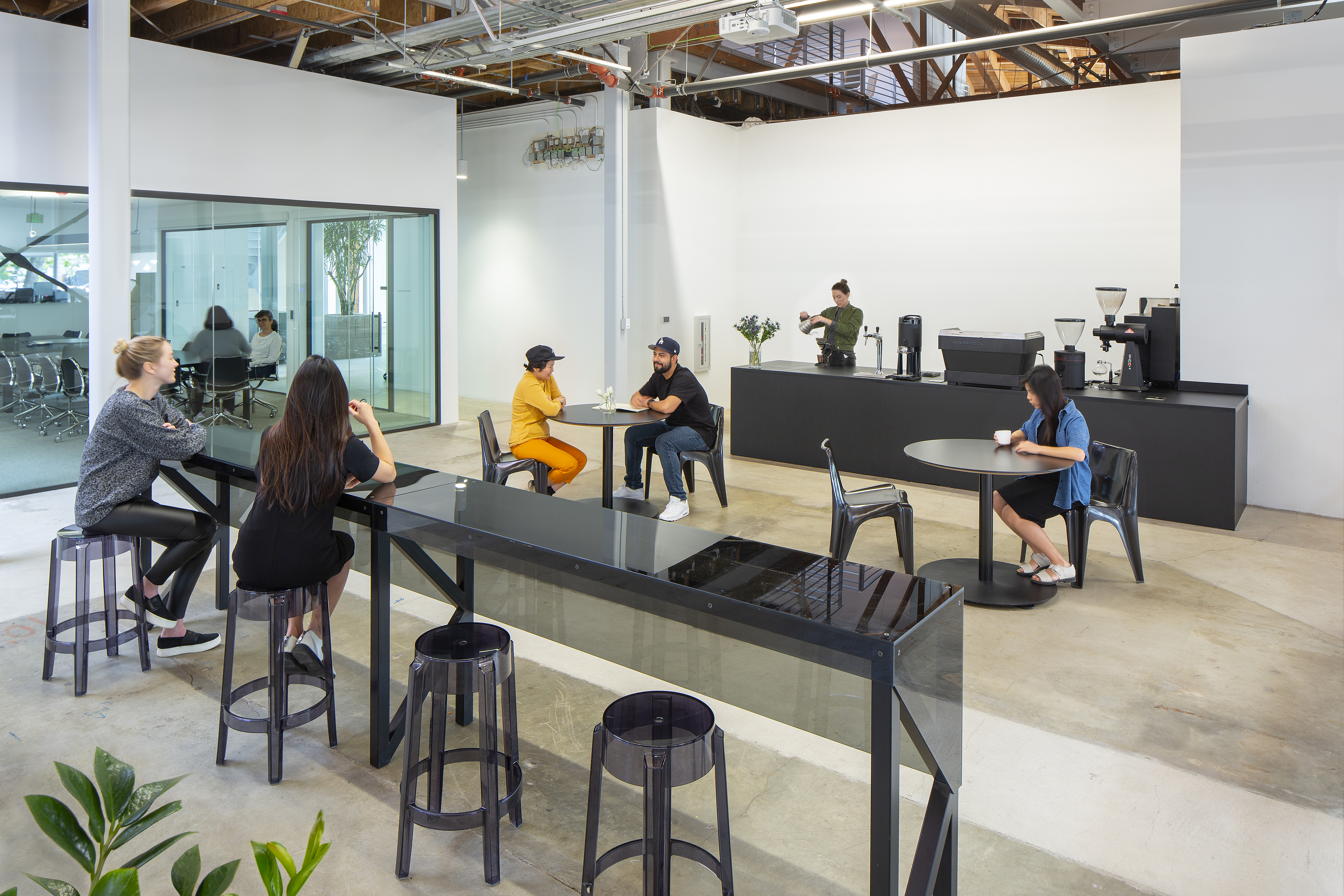 Tech Client HQ
2019
TYPE: Commercial T/I
CLIENT: Private
SIZE: 60,000 sqft
COLLABORATORS: Wolcott (T/I AOR), Michael Maltzan (Building Architect), SALT (Landscape)

In the fall of 2019, this rapidly growing tech company moved into new headquarters in a fully renovated 60,000 sqft warehouse building in the Crenshaw neighborhood of LA. In 2017, the company had worked with RADAR to build a shipping & logistics facility in Culver City, while also embarking on a 2-year long search for the right home for their 350+ person creative team.

RADAR was the design architect of the Crenshaw warehouse tenant improvement, in addition to providing full FF&E selection and custom furniture design services. As design advocates for our client, our team oversaw every step of the construction process, including full review of space planning, material specification, construction detailing, and construction administration. The 10-month long construction process also included structural coordination with the landlord's core and shell team, custom amphitheater and reception desk design with Mash Studios, and managing landscape design with

SALT Landscape Architects

. Michael Maltzan Architecture was the core and shell architect, and Wolcott was T/I Architect of Record.